The Council's mission is to identify the long-term challenges and opportunities facing Southeast Florida and assist the Region's leaders in developing and implementing creative strategies that result in more prosperous and equitable communities, a healthier and cleaner environment, and a more vibrant economy.
The Council is a planning and public policy agency. Activities respond to statutory requirements as well as the needs of member units of local government. The policy document that guides all of the Council's activities is the Strategic Regional Policy Plan for South Florida.

UPCOMING MEETINGS:
Dates, times, locations and agendas of upcoming meetings.
Note: Dates, times and locations are subject to change.
SFRPC Monthly Board Meetings:
June 3, 10:30 a.m.
Council Office
3440 Hollywood Blvd, Suite 140

Wind Mitigation Workshop
Is Your County Prepared for Hurricane Season?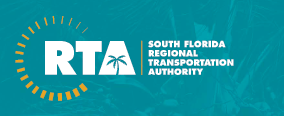 SFRTA Needs your input!
Click Here